Legend
| | |
| --- | --- |
| 0 | ALLERGEN NOT PRESENT IN THE FOOD PRODUCT |
| 1 | ALLERGEN PRESENT IN THE PRODUCTION FACTORY |
| 2 | ALLERGEN USED ON THE SAME PRODUCT LINE |
| 3 | ALLERGEN PRESENT IN THE FOOD PRODUCTS |
| * | MILK PRODUCT (MILK, LACTOSE, CASEINE AND WHEY) |
| ** | PASTA PRODUCT (RIGATONI, PENNE, AND SPAGHETTI) |
| < | PARTS PER MILLION |
| ^ | HIGHLY REFINED SOY OIL PRESENT, EXPERTS ON ALLERGENS, SUCH AS DR. STEVE TAYLOR AND THE LATE SUSAN HEFLE, FROM THE UNIVERSITY OF NEBRASKA'S FOOD ALLERGY RESEARCH AND RESOURCE PROGRAM, ADVISED THAT HIGHLY REFINED OIL CONTAIN EXTREMELY LOW LEVELS OF PROTEIN AND TESTING HAS CONFIRMED THEM TO BE SAFE. |
| | | | | | | | | | | | |
| --- | --- | --- | --- | --- | --- | --- | --- | --- | --- | --- | --- |
| PIZZA NOVA MENU ITEMS | PEANUT & BY-PRODUCT | NUTS & BY-PRODUCT | SESAME SEEDS & DERIVATES | MILK PRODUCTS* | EGGS | FISH | SEAFOOD | SOYA | WHEAT | GLUTEN | SULPHITES |
| PIZZA DOUGH | 0 | 0 | 0 | 0 | 0 | 0 | 0 | 0 | 3 | 3 | 0 |
| PIZZA DOUGH GLUTEN FREE | 0 | 0 | 0 | 0 | 0 | 0 | 0 | 3 | 0 | 0 | 3 |
| PIZZA SAUCE | 0 | 0 | 0 | 0 | 0 | 0 | 0 | 0 | 0 | 0 | <3 |
| ASIAGO CHEESE | 0 | 0 | 0 | 3 | 0 | 0 | 0 | 0 | 0 | 0 | 1 |
| BACON | 0 | 0 | 0 | 0 | 0 | 0 | 0 | 0 | 0 | 0 | <10 |
| BALSAMIC DRESSING | 2 | 0 | 2 | 1 | 2 | 2 | 2 | 2 | 3 | 3 | 3 |
| BROCOLLI | 0 | 0 | 0 | 0 | 0 | 0 | 0 | 0 | 0 | 0 | 0 |
| CAESAR SALAD CROUTONS | 0 | 0 | 2 | 3 | 2 | 2 | 2 | 2 | 3 | 3 | 2 |
| CAESAR SALAD DRESSING | 2 | 0 | 2 | 3 | 3 | 3 | 2 | 2 | 2 | 2 | 2 |
| CHEDDAR CHEESE | 0 | 0 | 0 | 3 | 1 | 0 | 0 | 0 | 0 | 0 | 1 |
| CHICKEN WINGS | 0 | 0 | 2 | 2 | 1 | 0 | 0 | 3 | 2 | 0 | 0 |
| FETA CHEESE | 0 | 0 | 0 | 3 | 0 | 0 | 0 | 0 | 0 | 0 | 0 |
| FRESH MUSHROOMS | 0 | 0 | 0 | 0 | 0 | 0 | 0 | 0 | 0 | 0 | 0 |
| FRITO LAY PRODUCTS*** | 0 | 0 | 0 | 3 | 0 | 0 | 0 | 3 | 3 | 0 | 0 |
| GARLIC BREAD | 0 | 0 | 0 | 3 | 1 | 0 | 0 | 3 | 3 | 3 | 1 |
| GARLIC DIP SAUCE | 0 | 0 | 0 | 3 | 3 | 0 | 2 | 3 | 0 | 0 | 0 |
| GOAT CHEESE | 0 | 0 | 0 | 3 | 0 | 0 | 0 | 0 | 0 | 0 | 1 |
| GRILLED CHICKEN TOPPINGS | 0 | 0 | 2 | 2 | 2 | 1 | 0 | 2 | 0 | 0 | 1 |
| GRILLED ZUCCHINI | 0 | 0 | 0 | 1 | 1 | 1 | 1 | 0 | 1 | 1 | 0 |
| GROUND BEEF | 0 | 0 | 0 | 2 | 2 | 0 | 0 | 2 | 3 | 3 | 2 |
| HAM | 0 | 0 | 0 | 0 | 0 | 0 | 0 | 2 | 2 | 2 | 0 |
| HELLMAN'S BLUE CHEESE DIP | 0 | 0 | 1 | 3 | 3 | 2 | 0 | 2 | 2 | 0 | 1 |
| HOT PEPPERS | 0 | 0 | 0 | 0 | 0 | 1 | 0 | 0 | 0 | 1 | 1 |
| JALEPENO RANCH DIP | 0 | 0 | 0 | 3 | 3 | 0 | 1 | 3 | 0 | 0 | 0 |
| KETCHUP | 0 | 0 | 1 | 1 | 1 | 1 | 1 | 1 | 1 | 0 | 1 |
| LASAGNA | 0 | 0 | 0 | 3 | 3 | 1 | 1 | 0 | 3 | 3 | 0 |
| MEATBALLS | 0 | 0 | 0 | 3 | 3 | 1 | 1 | 0 | 3 | 3 | 0 |
| MOZZARELLA CHEESE | 0 | 0 | 0 | 3 | 0 | 1 | 0 | 0 | 0 | 0 | 1 |
| OLIVES (BLACK & GREEN) | 0 | 0 | 0 | 2 | 2 | 0 | 2 | 2 | 2 | 2 | 2 |
| PARMIGIANO CHEESE | 0 | 0 | 0 | 3 | 0 | 0 | 0 | 0 | 0 | 0 | 0 |
| PEPPERONI | 0 | 0 | 0 | 2 | 0 | 0 | 0 | 1 | 1 | 0 | 1 |
| PESTO | 2 | 2 | 0 | 3 | 1 | 0 | 0 | 1 | 1 | 1 | <10 |
| PINEAPPLE | 0 | 0 | 0 | 1 | 0 | 0 | 0 | 2 | 0 | 0 | <10 |
| PLANT-BASED PEPPERONI | 0 | 0 | 0 | 2 | 0 | 0 | 0 | 0 | 3 | 3 | 1 |
| PORCHETTA | 0 | 0 | 0 | 2 | 2 | 0 | 0 | 2 | 2 | 2 | 0 |
| PORTOBELLO MUSHROOMS | 0 | 0 | 0 | 0 | 0 | 0 | 0 | 0 | 0 | 0 | 0 |
| POTATO WEDGES | 0 | 0 | 0 | 3 | 0 | 0 | 0 | 0 | 3 | 3 | 0 |
| RICOTTA CHEESE | 0 | 0 | 0 | 3 | 0 | 0 | 0 | 0 | 0 | 0 | 0 |
| ROASTED GARLIC | 0 | 0 | 0 | 2 | 0 | 0 | 0 | 2 | 0 | 0 | 0 |
| ROASTED RED PEPPERS | 0 | 0 | 0 | 0 | 0 | 0 | 0 | 0 | 0 | 0 | 0 |
| SAUSAGE | 0 | 0 | 0 | 1 | 1 | 0 | 0 | 1 | 1 | 1 | 0 |
| SAUTEED SPINACH | 0 | 1 | 0 | 1 | 0 | 0 | 0 | 0 | 1 | 0 | 0 |
| SUN DRIED TOMATOES | 0 | 0 | 0 | 1 | 1 | 1 | 1 | 0 | 0 | 0 | 0 |
| WHOLE ROMAINE HEARTS | 0 | 0 | 0 | 0 | 0 | 0 | 0 | 0 | 0 | 0 | 0 |
| WING SAUCE | 1 | 1 | 1 | 1 | 1 | 1 | 0 | 3 | 1 | 1 | 0 |
| CHORIZO SAUSAGE | 0 | 0 | 0 | 0 | 0 | 0 | 0 | 0 | 0 | N/A | 0 |
Our new gluten-free multigrain pizza crust is trans fat-free, egg-free, milk-free, lactose-free, and cholesterol-free. Please note, however, that the gluten-free multigrain pizza crust does contain yeast.
The gluten-free multigrain dough is additionally infused with brown rice and flaxseed. Flax seeds are high in dietary fibre and an excellent source of Omega 3 Fatty Acids and alpah-linolenic acid, which may play an important biological function in the human body including lowering cholesterol levels and reducing the risk of stroke and heart disease.
All our pizzas are baked in stone ovens, where the pizza sits on a stainless steel screen That's placed directly onto the pizza stone. Gluten-free pizza crusts are baked exclusively on screens designated for gluten-free pizza crusts in order to avoid cross-contamination of the flour onto your gluten-free pizza.
Ingredients: Water, rice flour, potato starch, non-hydrogenated canola oil, cultured dextrose, sugar, whole flax seeds, salt, yeast, ground flax seeds, modified cellulose, mono and diglycerides. NB: Mono and diglycerides are derived from soy.
Note: Gluten-free multigrain pizza is available in medium-sized pizzas only. An additional $3.25 (including specials) for each gluten-free multigrain medium pizza order applies.
For more information regarding Pizza Nova menu items and the gluten and wheat that may be present or produced on the same manufacturing line, please see our allergen chart.
We think every pizza lover should be able to eat their favourite food, even if they have allergies. That's why we offer non-GMO, dairy-free, gluten-free and soy-free Daiya Mozzarella Style Shreds. It's certified vegan, and melts, tastes and stretches much like regular mozzarella.
Our plant-based pepperoni delivers on our Puro Promise of sourcing high-quality products that do not compromise on taste. The addition of Field Roast Plant-Based Pepperoni to our menu will allow us to expand our offerings and better serve flexitarians, vegetarians and vegans alike. Non-GMO and free of Artificial Flavours, this topping is available on pizzas and in panzerottis and also featured in our category of plant-based signature pizzas.
Field Roast Plant-Based Pepperoni is the first pepperoni alternative to be made with pea protein, not soy, and offer the same protein per serving (6g) as traditional pork pepperoni. Unlike competitive products, the Plant-Based Pepperoni has fat marbling and delivers an authentic, bold pepperoni taste, crafted with fresh spices, including whole pieces of fennel, cracked black pepper, garlic and paprika.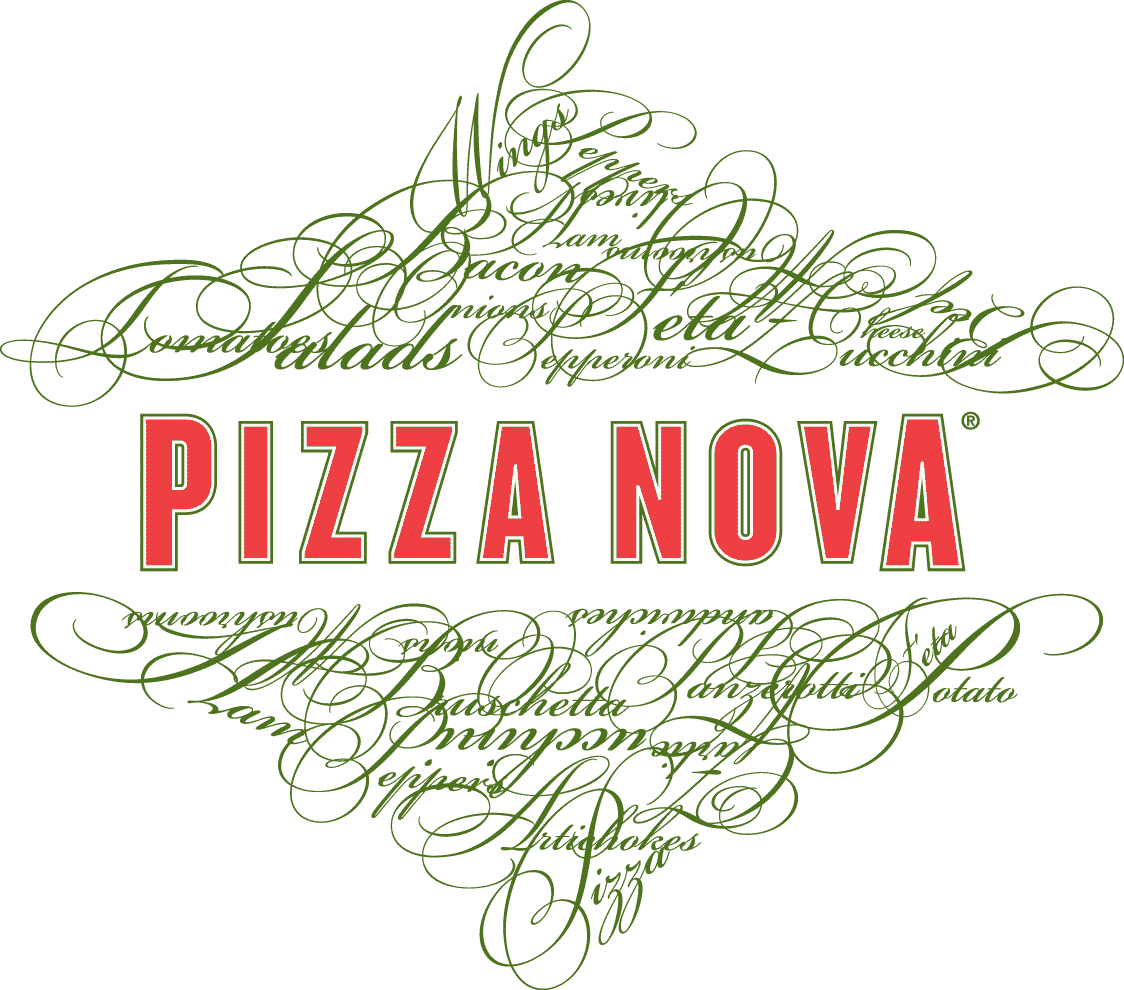 We noticed that you have chosen a pizza with NO Topping(s).
If you wish to proceed with no topping(s) please PRESS OK.
To add your topping(s) please PRESS GO BACK to choose your topping(s).